I get a lot of questions about supplements I use. To be honest, I don't use a whole lot. I have used the below products for 1-10 years. I also take a multivitamin and omega fish oils daily.
Please remember at the end of the day it is extremely important to do your own research and make supplement choices that are right for you! I've had lots of supplement recommendations over the last two years and I always do my own research beyond what i'm told. I make sure to look at various sources and ensure i'm getting reliable information that works for me.
1. Optimum Nutrition Whey protein shakes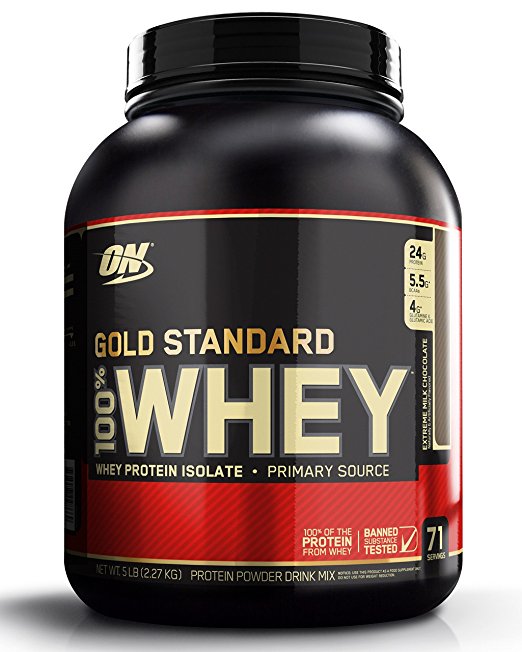 I don't like my shakes overly sweet and I need them to taste good only mixed them with water. I've used Optimum nutrition for almost 10 years (obviously off and on depending when I was "into" working out. Their chocolate flavors (chocolate, milk chocolate, double chocolate, etc.) all taste amazing and don't leave you with a sickly sweet taste like a lot of shakes. This brand also includes 24 grams of protein per scoop, 5.5 grams of BCAAs and 4 grms of glutamine and glutamine acid which are all great for recovery. 1 scoop is 130 calories 24p/1f/5c
Optimum Nutrition -USA  (Amazon)
Optimum Nutrition – Canada (I always order from Vitasave because they are trustworthy, well priced and Canadian.)
I also use Women's best Vegan protein on occasion, but I prefer the taste of their Fit Whey.
2. Pre-workout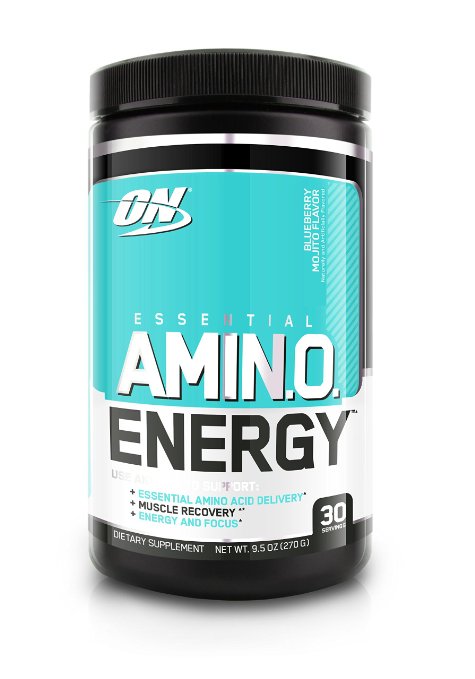 As someone who doesn't drink coffee and rarely consumes much caffeine I'm really particular about my pre-workout. I'm a huge fan of amino energy because it makes me feel good/wide awake without making me feel jittery, anxious or exhausted when it wears off. I've tried most of the flavors and love all of them except grape (it reminds me of cough medicine from when I was little..but my husband loves it!) I really like green apple, blueberry mojito and watermelon. I have been using this stuff for years!
I always like to do my own research before I take any new supplement. No matter who recommends it, it's important to know what you're consuming and why!
Optimum Nutrition -USA  (Amazon)
Optimum Nutrition – Canada (I always order from Vitasave because they are trustworthy, well priced and Canadian.)
3. BCAAs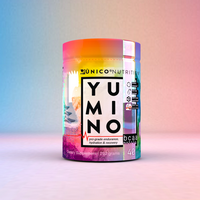 I've used BCAAs (Branch chain amino acids) from Unico Nutrition for almost two years and LOVE them! They taste so so good! BCAAs you to maintain mass during a calorie deficit as they stimulate protein synthesis and reduce the rate of protein breakdown. They also help to improve workout intensity and maximize fat loss. Last but not least, BCAAs help to keep the body hydrated with electrolytes and initiate muscle recovery.
Unico Nutrition Sweet Blackberry Lemon
I also use Women's Best BCAAS but have only tried the watermelon and pineapple. I only use half a scoop per litre of these as I find them sweeter.
4. Creatine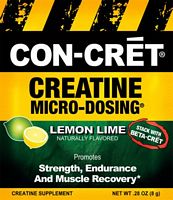 I haven't used creatine in a while as I like to give my body a break from supplements from time to time. However, when I do use it I use Con Cret creatine hydrochloride (HCL). A lot of people complain about weight gain while taking creatine but the HCL version doesn't cause this, I  know from personal experience. So what does it do? Creatine is a natural substance that turns creatine phosphate into ATP. ATP is what our bodies make to provide us with energy for exercise and muscle contractions. Our bodies naturally produce creatine but we can also get it from some fish and meat. Create helps to improve lean muscle mass, recovery, strength, brain function and give athletes the boost to perform high intensity activities. Some people have mixed feelings about adding creatine to their supplements and I totally respect this. It is ALWAYS important to do your own research and see if something is a good fit for you.
5. Greens

I've been using Botanica Greens (Superfruit flavor) for just over a year. I put one scoop in about 750 ml of water and drink it with my BCAAs during my workout. One scoop gives you 8 servings of vegetables. It contains nutrient denes fruit and vegetables like blueberry, papaya, acai, goji, beet, and kale. It mixed super easily in a shaker cup and tastes like juice…but i'm not a juice drinker so don't quote me on that! Either way, its super delicious! I always buy mine here.
Alkalinizes and oxygenates
Supports healthy weight management
Non-GMO
Vegetarian
6. L-Glutamine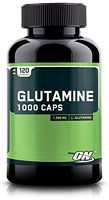 L-Glutamine is a naturally occurring amino acid found in your muscles. It helps to minimize muscle breakdown and improve protein metabolism (which is especially important during a cut/calorie deficit). I take this after a workout. You can buy capsules or powder (which can mixed into water or a protein shake). Following a workout your glutamine levels have been depleted. This means that taking it post workout can assist your body in muscle cell repair after exercise. It also helps to improve recovery and supports the immune system following periods of physical stress (exercise).