I get a lot of questions about supplements I use. To be honest, I don't use a whole lot. I have however, been using both these products for years.
1. Optimum Nutrition Whey protein shakes
I don't like my shakes overly sweet and I only mix them with milk. Their chocolate flavors (chocolate, milk chocolate, double chocolate, etc.) all taste amazing and don't leave you with a sickly sweet taste like a lot of shakes. This brand also includes 24 grams of protein per scoop, 5.5 grams of BCAAs and 4 grms of glutamine and glutamine acid which are all great for recovery. 1 scoop is 130 calories 24p/1f/5c
Optimum Nutrition -USA  (Amazon)
Optimum Nutrition – Canada (I always order from Vitasave because they are trustworthy, well priced and Canadian.)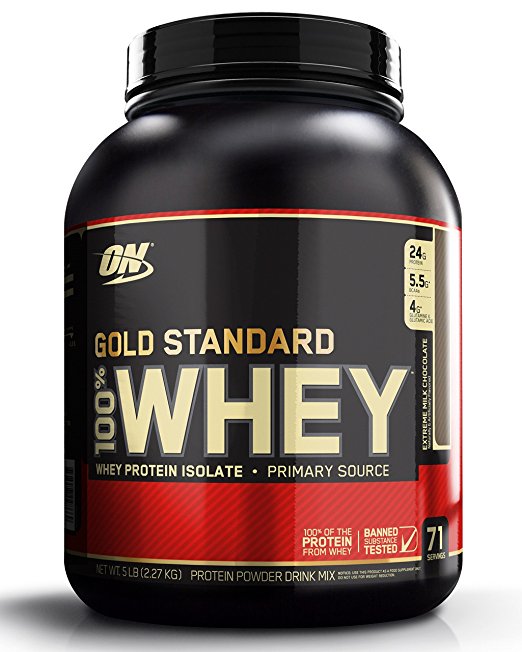 2. Pre-workout
As someone who doesn't drink coffee and rarely consumes much caffeine I'm really particular about my pre-workout. I'm a huge fan of amino energy because it makes me feel good/wide awake without making me feel jittery, anxious or exhausted when it wears off. I've tried most of the flavors and love all of them except grape (it reminds me of cough medicine from when I was little..but my husband loves it!) I really like green apple, blueberry mojito and watermelon. I have been using this stuff for years!
I always like to do my own research before I take any new supplement. No matter who recommends it, it's important to know what you're consuming and why!
Optimum Nutrition -USA  (Amazon)
Optimum Nutrition – Canada (I always order from Vitasave because they are trustworthy, well priced and Canadian.)