Change doesn't happen over night. It happens over weeks, months and years. The biggest factor in making change happen is consistency. Consistency with your workouts and more importantly your diet are the key factors in eliciting change. Working out every day will only get you so far if you don't change what you're eating. It's really 70% diet, 30% gym.
YOU GET WHAT YOU WORK FOR, NOT WHAT YOU WANT!!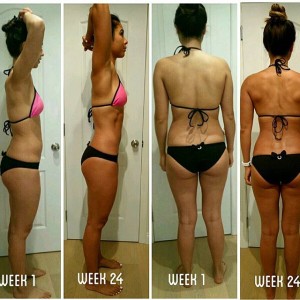 Diets are not sustainable. They aren't fun and they almost always have an end date. Instead, change your way of eating. Make healthy eating a lifestyle, not a temporary change. The same goes for working out. No one who got ever a hot body and kept it did so by working out for 12 weeks. They work our regularly all year round. You might not want to hear it, but it's the truth. Although you might start eating healthy and working out to look good for summer, my hope is you keep doing those things because not only do they make you LOOK good, but more importantly make you FEEl good!
XO
Nikki